The following audio files were taken from a CD entitled: Chris J. Nobels at the CONTENT Digital Organ. They feature Christiaan himself playing his own music on his Content organ, some of which is available on the website, as well as a couple of additional improvisations.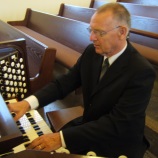 ---
After Christiaan's passing away in 2015, I was honoured to inherit his Content organ, which his family describes as having been his "pride and joy". I have since converted it into a Hauptwerk organ, and it has become my pride and joy now, too! I look forward to making music on this instrument for many years to come.
The following playlist of Christiaan's music was recorded using Hauptwerk software, with Piotr Grabowski's sampleset of the Mascioni organ in Giubiasco, Switzerland.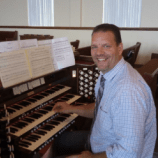 The following is a short playlist of the new hymn melodies which Christiaan composed for four canticles written by Rev. George van Popta.